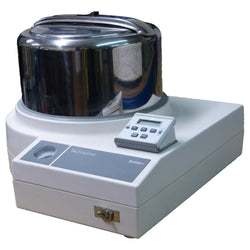 Kulzer Pressure Chamber
This a compact pressure unit offering up to 2.0 bar for use with cold mounting systems. The Technomat has been specially designed for the processing of fast curing polymers. Curing in the Technomat under pressure produces bubble-free, high-quality metallurgical mounts. The device is particularly recommended for the embedding of specimens in clear, fast curing and ideal for PCB testing.
This machine has now been sold, however we do other similar machines coming in all the time, so please get in touch.