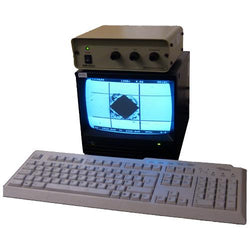 Mitutoyo Indentavision
The Mitutoyo Indentavision is powered by the  cortex system and is a simple video overlay for the measurement of Vickers and Brinell hardness indentations.
The system can be fully calibrated and allows for measurements to be carried out on the high resolution screen reducing user fatigue and increasing accuracy of measurements.
The system includes Monitor, camera and keyboard.
Reference Number: S2003