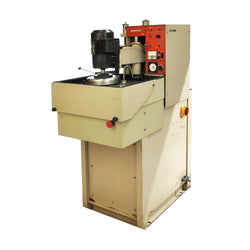 Struers AbraPlan Heavy Duty Grinder
 The Struers Abraplan is a heavy duty grinder for first stage grinding of metallurgical samples.  The system is ideal for large capacity requirements and can handle standard struers sample holder with upto 6 samples.
Stock Code:920-048
Awaiting photograph - come on Liam!!
The pressure on the grinder can be set to suit the material, Spectrographic offer the grinding stones and dressing diamond.
This machine is awaiting service and preparation but will be sold with warranty and service.  We can offer full installation and service.