Spectrographic
Cubic Diamond Grinding Disc 300mm
| Image | Part Number | Price | Variant | Purchase Quantity |
| --- | --- | --- | --- | --- |
| | 1434100 | $247.00 | Cubic Diamond Grinding Disc 300mm 10mic | |
| | 1434200 | $247.00 | Cubic Diamond Grinding Disc 300mm 20mic | |
| | 1434400 | $247.00 | Cubic Diamond Grinding Disc 300mm 40mic | |
| | 1434500 | $251.00 | Cubic Diamond Grinding Disc 300mm 75mic75mic | |
| | 1434600 | $269.00 | Cubic Diamond Grinding Disc 300mm 125mic | |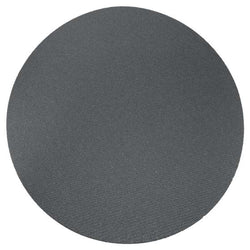 Spectrographic
Cubic Diamond Grinding Disc 300mm
Cubic diamond grinding discs are used for the grinding of hard samples using water as a coolant. The dots of grinding media are designed to offer efficient grinding of samples.
Grinding discs can be stuck to a SteelFix support for use on a magnetic system offer easy interchange of grinding media discs.
A comprehensive range of diameters and grits sizes are available. 
Diameter 300mm
Backing PSA
Pack of 1