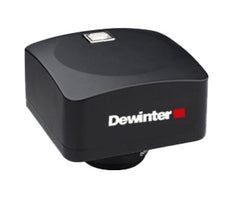 DigiEye 510 microscope camera
5.0 megapixels with progressive scanning CMOS image sensor.
No compression, no interpolation.
Support still image capture(JPG,BMP)
USB2.0 interface, up to 480MPS, external power no need.
Interfaced to a computer via USB2.0 technology for rapid image download.
Plug-to-use, suitable for shooting of any standard biological, stereo and metallurgical microscopes.
Ease of operation; only take 5 minutes to master the friendly software.
Standard C-Mount makes connection to any microscope easy. Macro lens setups are also supported.
Fully integrated package with digital camera and imaging software for managing your imaging work flow.
Data can be shared, stored and edit, real-time preview function offers you the greatest experience with the microscope.
Videotaping is available, simple to store and transfer when compression mode is selected.
Product Specification

| | |
| --- | --- |
| Model Name/Number | Digi Eye 510C |
| Sensor Size | 2/3 Interline Sony ICX252 live display 5.1 megapixel color CCD |
| Interface | USB 2.0 high-speed interface |
| Weight | 700 Gram |
| Resolution | 2592 X 1944 (5.17M Pixels)/li> |
| Frame Rate | 30 fps at 640X480 |
| Range Of Integration Time | 1/1000 sec to 12 min/li> |
| Signal/Noise | >72dB |
| Digital Output | 8 and 16-bit |
| Read Noise | 12 e- rms |
| Power Requirement | USB Bus Power |
| Operating Temperature | 0 Deg C to +60 Deg C |
| Operating Humidity | 5%-100%,Non-condensing |
| Auto Exposure | Automatic / Manual |