Spectrographic
Halogen Microscope Bulbs
| Image | Part Number | Price | Variant | Purchase Quantity |
| --- | --- | --- | --- | --- |
| | Lamp A | $46.00 | 240v 650watt halogen bulb G6.35 base | |
| | Lamp B | $119.00 | 24v 250watt halogen bulb G6.35 base | |
| | Lamp C | $17.00 | 24v 150watt halogen bulb G6.35 base | |
| | Lamp D | $13.00 | 24v 100watt halogen bulb GY6.35 base | |
| | Lamp E | $20.00 | 24v 35watt halogen bulb GY6.35 base | |
| | Lamp F | $20.00 | 24v 20watt halogen bulb G4 base | |
| | Lamp G - 1998030 | $20.00 | 12v 100watt halogen bulb GY6.35 base | |
| | Lamp H - 1998050 | $20.00 | 12v 50watt halogen bulb GY6.35 base | |
| | Lamp I | $13.00 | 12v 35watt halogen bulb G6.35 base | |
| | Lamp J | $11.00 | 12v 5watt halogen bulb | |
| | Lamp K | $11.00 | 6v10watt halogen bulb | |
| | Lamp L | $11.00 | 15v 150watt halogen lamp with GZ6.35 base | |
| | Lamp M | $20.00 | 6v 15watt halogen lamp with GZ4 base | |
| | Lamp N | $20.00 | 24v 250watt halogen lamp | |
| | Lamp O - For Hardness Testers | $53.00 | 6v20watt halogen lamp G4 base - Lamp Shape T2.75 | |
| | Lamp P | $20.00 | 6v20watt halogen lamp G4 base - Microscope | |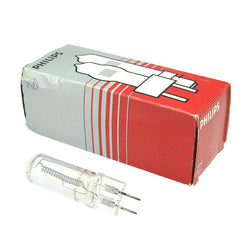 Spectrographic
Halogen Microscope Bulbs
Halogen illumination is use for research grade microscopes and many modern microscopes used in the field of medical and non medical applications.
Halogen illumination offers very  high intensity white light which can be controlled with the use of a dimmer.  Many different voltages and wattage are available and it is important to select the correct bulb for your microscope and application.
Spectrographic offer a comprehensive range of microscope bulbs, please let us know if you need any help especially with the hard to find microscope bulbs. 

240 volt 650 watt halogen bulb
24 volt 250 watt halogen bulb
24 volt 150 watt halogen bulb
24 volt 100 watt halogen bulb
24 volt 35 watt halogen bulb
24 volt 20 watt halogen bulb
12 volt 100 watt halogen bulb
12 volt 50 watt halogen bulb
12 volt 35 watt halogen bulb
12 volt 5 watt halogen bulb
6 volt 20 watt halogen bulb
6 volt 10 watt halogen bulb
15 volt 150 watt halogen projector lamp