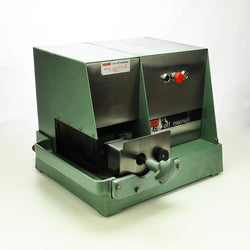 Metaserv Abrasive Cutter - 250mm
Metaserv abrasive cutter for the sectioning of metallurgical samples. This wet abrasive cutter is equipped with screw lock vice.  The coolant system is available as an accessory.
We have two of these cutter available and this is the best version of this machine we have seen. It is fully serviced and ready to cut. Spectrographic offer a full range of used and new abrasive cutting machines with full support on consumables and servicing of machines.