Spectrographic
NAPP (Adhesive Backed) 1 - 6 micron
| Image | Part Number | Price | Variant | Purchase Quantity |
| --- | --- | --- | --- | --- |
| | 1512201 | $44.00 | NAPP (Adhesive Backed) Polishing cloth 200mm (5) | |
| | 1512202 | $62.00 | NAPP (Adhesive Backed) Polishing cloth 250mm (5) | |
| | 1512203 | $80.00 | NAPP (Adhesive Backed) Polishing cloth 300mm (5) | |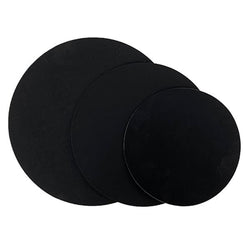 Spectrographic
NAPP (Adhesive Backed) 1 - 6 micron
Pressure Sensitive Adhesive (PSA) backed polishing cloth.
PSA backed polishing cloths come with peel back sheet to reveal an adhesive surface which sticks firmly to the platen.
The Napp is a very soft dense napp used for finishing with fine diamond or sub micron slurry polish. The system incorporates a special synthetic barrier.   This offer high stock removal rates when used with 1 - 6 micron.
Sizes available 200mm, 250mm, 300mm
Quantity - Pack of 5
Pressure Sensitive Adhesive (PSA) backed polishing cloth.

PSA backed polishing cloths come with peel back sheet to reveal an adhesive surface which sticks firmly to the platen.

The Napp is a very soft dense napp used for finishing with fine diamond or sub micron slurry polish.The system incorporates a special synthetic barrier. This offer high stock removal rates when used with 6 to 1 micron.

Sizes available 200mm, 250mm, 300mm
Quantity - Pack of 5