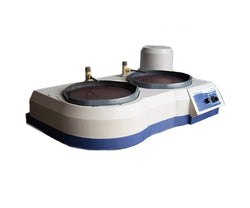 Refurbished Buehler Beta twin
Metallurgical polishing machine manufactured by Buehler with a very robust mineral composite construction to give corrosion and vibration resistance. The system is configured to offer a 250mm twin base with variable speed and water feed offering a machine for both grinding and polishing.
This item is now sold, but please get in touch to discuss new stock.