Spectrographic
Struers Aluminium Petra Disc
| Image | Part Number | Price | Variant | Purchase Quantity |
| --- | --- | --- | --- | --- |
| | | $62.00 | Struers 200mm Aluminium Petra Disc | |
| | | $90.00 | Struers 250mm Aluminium Petra Disc | |
| | | $133.00 | Struers 300mm Aluminium Petra Disc | |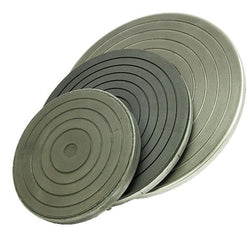 Spectrographic
Struers Aluminium Petra Disc
Full range of diameters are available for 200mm to 300mm polishing machines.
This Struers Petra Disc is for the intermediate grinding stage of hard materials. It can be used for a wide range of applications such as sample preparation for microscopy.
The Struers polishing system can be used with diamond polishing media 9 to 6 micron. The discs will fit most struers polishing machines.
Location-Service-2-3-SAPD300-200